[WWE]WM6.5 ROM V6.30EN By Lovebabyjing Build 23017[12/09/09]
---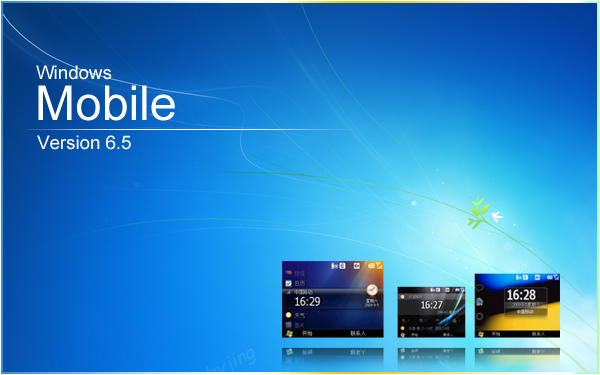 about my rom:
**core:XIP/SYS 23017
**WM6.5 style icons(fixed most white edge)
**WM6.5 style menu with seven colors you can switch,and new appearence with more menu items.
**eT9 Input
**orchidhome plugin
**Sliding Panel with android icon bar
**Concinnity Panel
**Delicacy Panel
**Very Nice UI
**useful software built in
**STK Service disabled,if you need it,Enable it in accessibility settings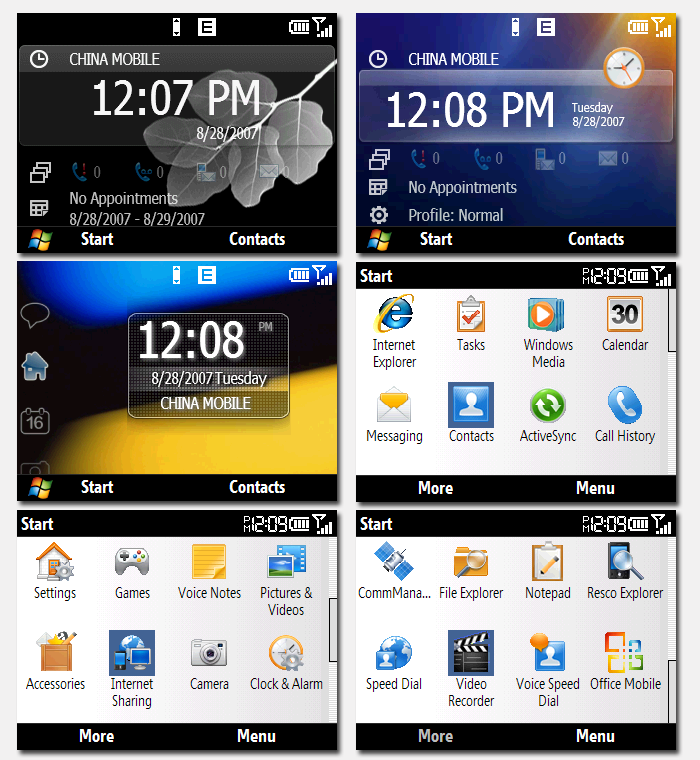 ---
Last edited by lovebabyjing; 12th September 2009 at

11:44 AM

..
software built in:
**connectionsetup
**celecmd
**celetask
**OmapclockKeep
**WM5torge
**lowlight
**menu color changer
**notepad
**Airshare(bluetooth ftp)
**basehue
**ResExplore
**Office Mobile
**OneNoteMobile
**Reg editor
**Simman
**MortScript
attention:
**first boot will config your device,please wait..
**if there is a MMS,but you cant see it in MMS folder,follow the steps:MMS--Tools--Options--Display--
Sort messages by:Conversations(default),chang it to Date received,then click done,there will be OK!
**Please install "Settings Patch.cab" after you splash the new rom
note:
This is not an official shipped ROM and I am NOT responsible for any damage it may cause to
your device. ROM flalshing is meant for experienced users only. Please do your own research before
updating. Please read all documentation and the contents of this thread before posting questions.
Chances are, your question was already answered!
Download here
:
http://rapidshare.com/files/279776234/Flash_EXCA631EN.7z
or
http://www.fileden.com/getfile.php?file_path=http://www.fileden.com/files/2009/9/12/2573272/Flash_EXCA631EN.7z
or
http://www.rayfile.com/en/files/c55cf761-a003-11de-bf84-0014221b798a/
Special Thanks
lovebabyjing
from xda Devoloprrs
Source
: http://forum.xda-developers.com/showthread.php?t=559250